I'm so glad you decided to meet me here in my space. Let me share a little about myself.
I am married to my husband for 44 years and have no idea how the years passed so quickly. I was from the Bronx, and he was from Massachusetts. We met during a church youth retreat and our relationship grew from there.
We live outside of Boston now with our adult children, their spouses, and our three grandchildren, and soon to be four.
While we have vacationed to other places, our favorite place to go as a family is to Lake Winnepausaukee, New Hampshire. The lake always brings us times of laughter, love, and reflection to be embraced and remembered.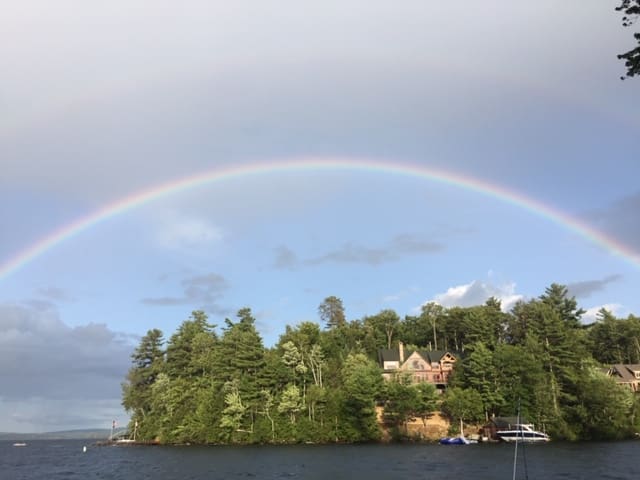 I started this blog as I wanted to document our family life and my thoughts for my children and grandchildren to one day be able to read. Life is such a curious journey with all it bends and twists.
While life brings many changes, one thing remains the same – the faithfulness of God. We hold onto His promises for they are ever true and stand firm.
"Though the fig tree should not blossom
And there be no fruit on the vines,
Though the yield of the olive should fail
And the fields produce no food,
Though the flock should be cut off from the fold
And there be no cattle in the stalls,
Yet I will exult in the Lord,
I will rejoice in the God of my salvation.
The Lord God is my strength,
And He has made my feet like hinds' feet,
And makes me walk on my high places."
(Habakkuk 3:17-19, NASB)
I hope we meet many a day here. May we encourage one another and speak truth into one another. Know that you are appreciated and I consider each reader my friend!