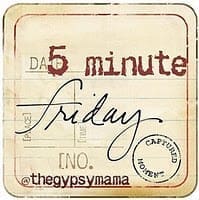 Jump.
Just the word brings back all kinds of memories of that summer. The summer I decided that while on vacation at the lake, I would indeed, put on my life jacket & JUMP. My fear had always held me back from swimming out to the platform out in the water & taking that JUMP off & into the water. Everyone else did it. I loved watching but no matter how much I wanted to, I never had before.
Until that summer…..
The kids could not believe I was going to do it. But that summer I was determined. I wanted to experience the fun that everyone else enjoyed. So I swam out to the platform with my vest on, climbed up onto the swim platform & stood up & weighed my fears. After a few minutes of trying to talk myself into it, I backed up & ran &…….
JUMPED. IN. much to the excitement of my family.
I have never forgotten that moment. Not ever. And here is what I learned & what immediately came to mind when I saw the prompt….
That is the way it is with God & this life of faith. Sometimes it requires that we just JUMP in. At times, it is that leap of faith that changes it all. I was reminded of these verses:
My response is to get down on my knees before the Father, this magnificent Father who parcels out all heaven and earth. I ask him to strengthen you by his Spirit""not a brute strength but a glorious inner strength""that Christ will live in you as you open the door and invite him in. And I ask him that with both feet planted firmly on love, you'll be able to take in with all followers of Jesus the extravagant dimensions of Christ's love. Reach out and experience the breadth! Test its length! Plumb the depths! Rise to the heights! Live full lives, full in the fullness of God. (Ephesians 3: 14-19 The Message).
When we JUMP in, we experience His fullness. And much the way life changed for me that summer day at the lake, life changes when we JUMP in to all that our God has for us.
Today I linked with Five Minute Friday and Faith Filled Friday and Fellowship Fridays and Womanhood With Purpose .