Dear Weary Mom –
He offered to take the children for a week away to give you a break. You will be able to stay at home, work your shift & have time to relax when not working. The first time in years that you will have time alone. No responsibilities. No children to tend to. Go to bed when you want. Wake when you want. Watch movies late at night. You have been looking forward to this time alone since he pitched the idea to you.
You are free.
And now that everyone knows……
The demands have started….
who needs a helping hand with painting a room
would you be able to watch their children for a few hours one day
shopping at the mall
lunch out with a friend that just wants someone to vent to
could you help dog sit while they go away for a few days
The truth is – you really could do any of the above. And the truth is…..you really do not want to.
But how to shake off the guilt that you are feeling is the question you find yourself asking.
Take the time. Do not take on the guilt. You need this time to rest. To rejuvenate. To be refreshed. You need the time to be still before God. To let your soul just rest in Him. Before Him.
Mark Batterson, in his book, The Rest Of God, put it this way:
We best cultivate the capacity to hear in times of stillness and quietness. God is always speaking. But we're not always listening.

Here's the paradox: If we don't listen, we never enter his rest. Yet if we don't enter his rest, we never listen.

(pages 187-188)
So Weary One, take the time that has been given to you to rest. Remember that even Christ took the time to get away from the crowds. He took the time to be with His Father.
So I submit this as Sabbath's golden rule: Cease from what is necessary. Embrace that which gives life.

(above mentioned book, page 129)
And then Weary One, do whatever you want for a few days. You will be better for having the time. And your family will benefit from having a rested you.
So Happy Fourth Of July! Enjoy the freedom!!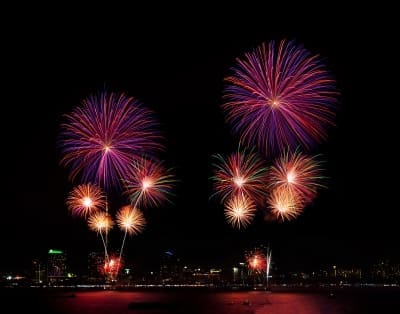 (Photo courtesy of freedigitalphotos.net/noppasinw)
Today I am linked with Dear Weary Mom and Bloglovin' Blog Hop and Thurs. Favorite Things and Winsome Wed. and Thriving Thurs. .