Here she is – all set for the lake. We were going to Lake Winnepausaukee for a week's vacation. The house is right on the lake – walk out the back door & the water is right there. Measures had to be taken to keep Jocelyn safe by the water. So out came the life jacket we had also used when Sophia was that age. It fit perfectly. Lisa took the picture to show me that Jocelyn was all set.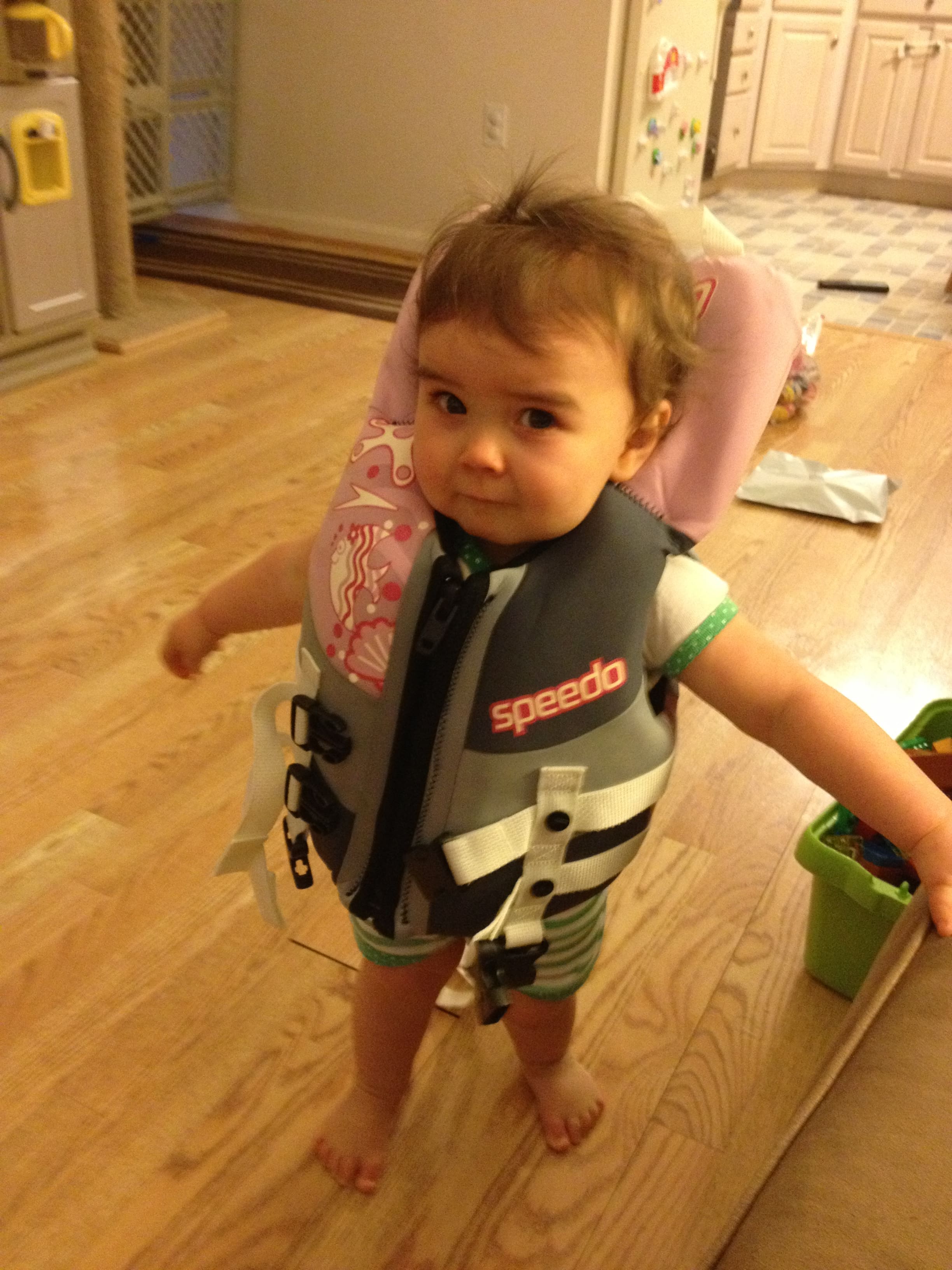 Or was she?
What the picture fails to show is that she could not stand up at all in the life jacket. Her inability to stand & walk actually worked to help us keep her safe as she could not even get to the water alone. This life jacket had more the effect of a straight jacket than a life jacket.
Linking this post with Crystal Stine at Behind The Scene.