Last week I mentioned that I would be doing my first BOOK GIVEAWAY. So here is is…….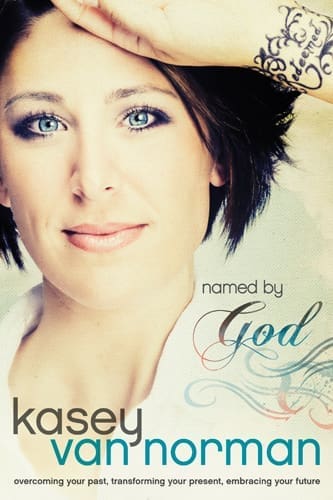 I was very excited to share that I had discovered a new author, Kasey Van Norman. I was absolutely blessed to read her book, Named By God & to do the study by the same name. Her writing style is easy yet powerful. She makes you feel that she is sitting across from you, enjoying a cup of coffee, sharing her story & the way God worked in her life. Kasey knows what it is to struggle, to feel pain, & to hold onto God through dark times. She speaks of her experiences with a vulnerability & transparency that will ignite faith in your own life.
Her book is broken down into three sections:
Overcoming Your Past
Transforming Your Present
Embracing Your Future
She points out that you need to identify where you have been & change your present in order to enjoy your future & all that God has for you there. The book impacted my life & I want that it do the same for someone else. I am going to give one new copy away – MINE IS TOTALLY HIGHLIGHTED & WRITTEN IN 🙂 I will not part with it! Besides you should have your own copy to mark up & make your own!
To be eligible, I would like that you leave a comment in which you fill in this blank….
God is calling you to___________________. (And fill in what He is calling you to). Is it a new town, a different job, to give up some of your possessions, to forgive someone that has hurt you, to get involved in a new area of ministry. You get the point. What is He calling you to do that you have been avoiding?

Now if you would like a second chance to try for the book, just tweet about this giveaway & leave a comment stating that you did it. You just have to click on the twitter icon at the bottom of this post.

And if you want a third & final chance for the book, just share about the giveaway on Facebook & leave a comment stating that you did. Again, you just have to click on the Facebook icon on the bottom of this post.

Pretty easy.
I will be using random.org to randomly select the winner. The giveaway will close at the end of the day on Tuesday, August 13th . I hope to announce the winner on Wednesday, August 14th . Don't miss out on the chance to snag a copy of this book. You won't be disappointed.
I linked with The Cozy Book Hop and From House to Home and Winsome Wed. and Thurs. Favorite Things and Blog Lovin' Blog Hop and The Koenigs and Fun Friday .