We had rented the same cottage for many years while our children were young. The cottage was small but right on the water of Lake Winnepausaukee, New Hampshire and  it met our family's needs completely.
We had a power boat which we used for fishing and cruising and tubing and water skiing. We were always on the water and in the water.
And then there was the summer of the paddle boat seen in the bottom left hand corner….
The owners had bought one and made it available to renters. Our children begged to go out on it together. Our daughter was 12 years old and our son, six years old. She was a strong swimmer and he was a few years into swim lessons. Thankfully, we hadn't taken total leave of our senses and we insisted he wear a life jacket.
We never anticipated the distance their little legs would take them. We thought they would surely tire quickly of paddling. But they loved the fact they were on their own. We kept our eye on them from the dock.
After a while, their yell for us to come and get them reached our ears.
Untying our boat, we went to help them. Upon reaching them, we threw them a rope, tying them up for a tow back. Things were going smoothly, the kids were relaxing and laughing and then my husband decided to give our boat a little more gas.
In a flash, the front of the paddle boat took a nosedive downwards, began to take on water, the kids were screaming and jumped overboard.
My husband quickly realized it had all not gone the way he anticipated. He killed the engine on our boat and jumped into the lake to get both of our children safely to the beach. He then swam back out to pull the paddle boat up out of the water.
Nearly twenty years later and the kids still remember "the year dad almost drowned us", as they burst into laughter retelling the story now permanently ingrained in their memories.
And they remember their dad rescuing them.
It is often said our impressions of God stem from our relationships and impressions of our earthly fathers. I pray this is so.
May my children know the lengths our God will go to rescue them and keep them safe. May they know He is determined to bring them to their destination. A destination which He has ordained for them before the foundations of the earth. May they know they are never out of His reach.
Summer vacations … a time of fun, of laughter. Those short months are a season of making memories which last a lifetime. And sometimes, just sometimes, they teach us a lesson or two about our Father.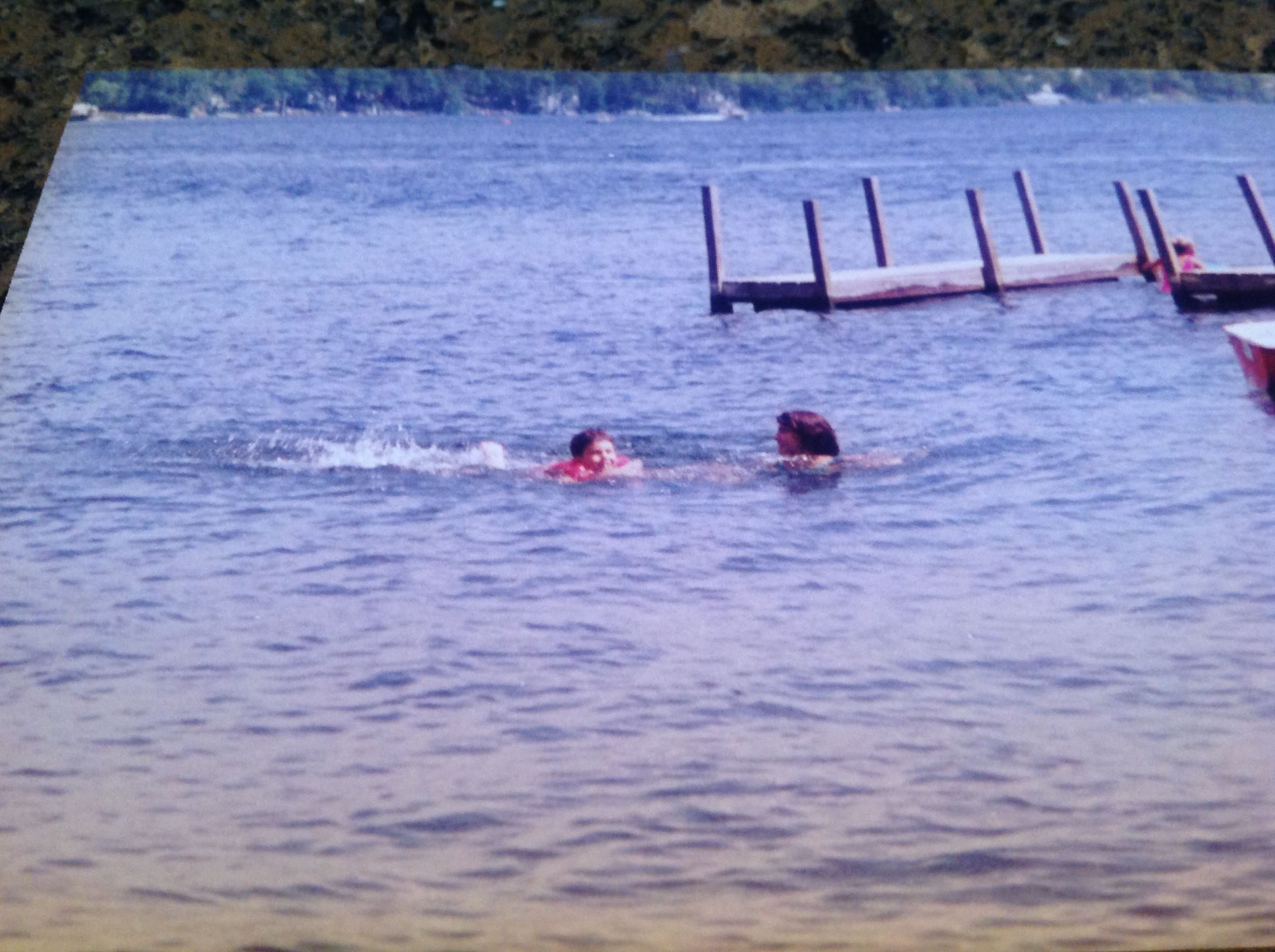 In that day they will say, "This is the Lord, we trusted in him' let us rejoice and be glad in his salvation." (Isaiah 25:9, NIV)
Linking up with "Your Best Vacation Story" at The High Calling .