It was a rainy July 4th here for us. So we did exactly what seemed to come naturally on a stormy day – we bunkered down to watch TV. But not any programs.
This time we pulled out the old family videos. Those early years of our family life paraded past us – learning to walk, first birthdays, family vacations, Christmases of long ago.
We laughed at the fashions, hair styles, hair colors and antics till our sides hurt. And then we packed them all back up for another day.
As I woke up early the next morning, I noticed it sitting on the counter and paused.
She had passed away two and a half weeks before Easter. The form to order flowers was in the church bulletin as it has been every year, no matter we were attending church. Yet we have never bought memorial flowers before.
But this year we did – tulips – as she loved them. When the tulips had faded, I cut them down as I intended to plant them in the yard so they would come back up next year. I just hadn't yet gotten around to doing it.
And now I knew why as I looked at them …
New life always follows death.
Death comes in various ways throughout our lives – –
the loss of a parent
the loss of a dream
the loss of a relationship
the loss of a job
the loss of an investment
the loss of health
And loss hurts deeply. At times we cannot seem to figure out how to deal with the disappointment. We cannot shut off our thoughts and our questions as they are seemingly, continuous.
This pot, empty and seemingly devoid of life, has hidden potential. Our lives can appear as if they are drifting, as though they are never going to come ashore to reach their destination. Yet in the vast emptiness, there is promise –
Even the wilderness and desert will be glad in those days. The wasteland will rejoice and blossom with spring crocuses. (Isaiah 35:1, NLT)
At times, we think the past was all our lives were ever meant to hold. But God promises there is more to come –
But forget all that – it is nothing compared to what I am going to do. For I am about to do something new. See, I have already begun! Do you not see it? I will make a pathway through the wilderness. I will create rivers in the dry wasteland. (Isaiah 43:18-19, NLT)
Even when it seems like our dream has died, God is still at work. The old will not compare with what is yet to come. When we cannot see any growth or progress, He has already begun. May we not look back as it will impair our ability to look forward and see what He yet has for us.
I do not believe that God is up in heaven causing things to go wrong in our lives to teach us a lesson. What I do believe is that He cares when things are going terribly wrong in our lives. His heart is broken when He knows the pains and disappointments we experience. I do believe He takes those times of death and brings life out of them. Abundant life. Life full of joy because there is nothing more beautiful to Him than the lives of His children bearing fruit.
I also believe He is a God who repurposes, much like those who take garbage or broken and old furniture, bringing something new and good and beautiful out of it.
Turn around. Eyes forward. Don't miss it. He is about to do something wonderful.
He's about to bring new life from death.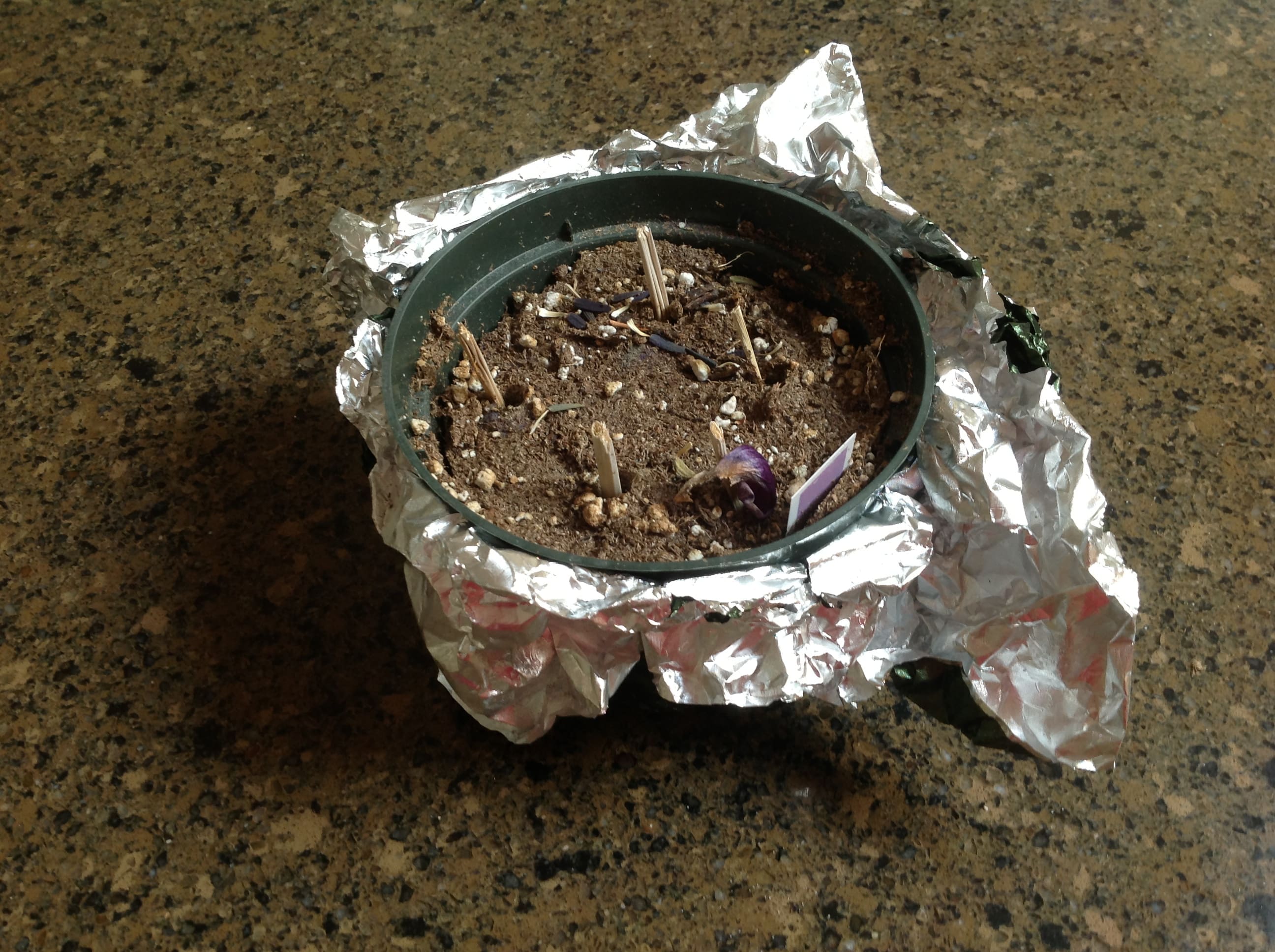 Today I am joining with … Words of Life Wed. and Coffee For Your Heart and Three Word Wed. and Wed. Prayer Girls and Whimsical Wed. and Wedded Wed. and Winsome Wed. and Works For Me .