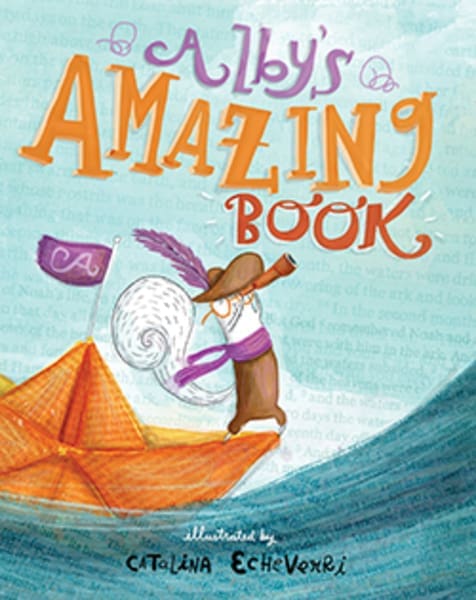 Having grandchildren, I am always grateful for children's books which bring biblical concepts in a form children can relate to and understand.
Alby's Amazing Book
illustrated by Catalina Echeverri is the delightful story of a squirrel and his adventures. His adventures are based on Biblical stories which make these stories easy for children to remember.
The illustrations in this children's picture book are done in a whimsical style characteristic of Catalina Echeverri. She uses vivid colors on some pages, with muted earthy tones on others. The illustrations well convey adventure and excitement which will appeal to children.
The message of the book is simple, short and well-conveyed … The Bible is an amazing book, full of true stories, all of which point the reader to the truth that God knows and loves those who are His.
This is a delightful book sure to be enjoyed by children and parents alike for many years.
*** I received this book from The Good Book Company via Cross Focused Reviews for this review. I was not required to write a positive review. The opinions I have expressed are my own. I am disclosing this in accordance with the Federal Trade Commission's 16 CFR, Part 255 : "Guides Concerning the Use of Endorsements and Testimonials in Advertising."
Today I am joining … Thurs. Favorite Things and Booknificent Thurs. and Make My Saturday Sweet .