I love to read. Books take my heart and mind on a journey which always leave a mark and change me. And such was the case when I signed up to be on the launch team for Atlas Girl by Emily Wierenga.
Emily had a dream to make a difference in the lives of children and women so she founded The Lulu Tree. They are a Canadian non-profit registered as The Lulu Tree Development Fellowship. Their vision statement is "preventing tomorrow's orphans by equipping today's mothers" in Katwe, Uganda.
Part of this dream includes The Lulu Tree Boutique. The goal of this shop is two-fold. Not only do 100% of the proceeds benefit their ministry to mothers in the slum of Katwe, Uganda, but their goal through this boutique is to create a market through which these very mothers can sell their products. 
Recently I shopped The Lulu Tree purchasing hats for my granddaughters.
Can I just say, "Precious!" When I opened the package, each item was wrapped and placed carefully.
The quality of the yarn was just exquisite – warm, soft and sure to be comfortable. The detail in each item was handcrafted with skill. I found myself so excited by my purchase I gave them immediately rather than hold onto them for Christmas.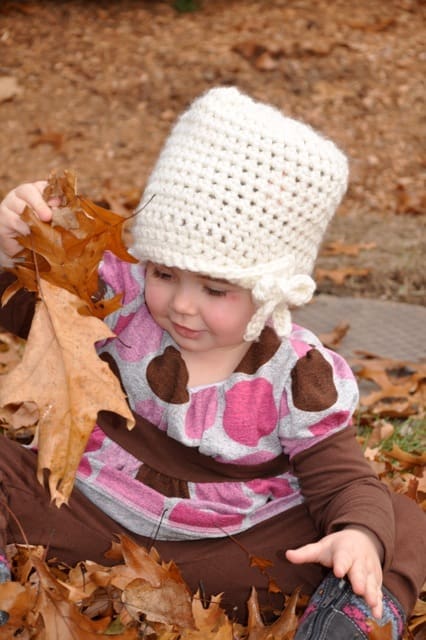 So here's the deal …. you all are going to shop for Christmas. Won't you please take a moment and browse through the Lulu Tree Boutique? You will have the joy of knowing you gave a gift which will keep on giving in the lives of others. Your gift will delight the recipient for sure but it will also make a difference in the lives of children and women in Uganda. There's much to choose from AND *all purchases include free shipping!!!
Please know there is nothing which I will gain from your purchase. All proceeds go towards The Lulu Tree. So take a few minutes. Browse through the boutique and let your purchase impact others.
Today I am joining … Playdates With God and Unforced Rhythms and Salt & Light and Inspire Me Mondays and Mon. Musings and Create With Joy and Making Your Home Sing and Good Morning Mon. .