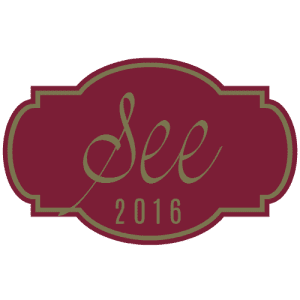 "What are you doing?", I asked.
"Nothing", she replied.
But I had heard the sounds and knew exactly what she was doing.
"Don't touch my computer", I warned.
The next thing I knew her little three year old self came bounding into the kitchen, "Mimi, how you know what I doing?"
Instant flashback to those days when I was raising my own. In their teenage years, I used to remind them teasingly that mothers have eyes on the back of their heads. I am sure they often wondered if it could possibly be true.
And yet, way too many times, we're no different than children. We think we are going to get away with something with God. We forget, or maybe overlook, that nothing remains unseen with God.
There is not anything which remains hidden from God. There is no secret, no thought, nor action which He cannot see. We may try to cover up –
the lie we told
cheating on our taxes
a wrong relationship
our anger or jealousy
Yet He sees it all and we are told …
"Nothing in all creation is hidden from God. Everything is naked and exposed before his eyes, and he is the one to whom we are accountable."
(Hebrews 4:13, NLT)
We can come boldly to Him, confident that Jesus, our Advocate, sympathizes with our weaknesses and always offers forgiveness when we come to Him.
He sees even more in our lives; keeping His eye on us through all the twists and turns of life …
Seeing the choices before us, He guides and moves us to the best ones.
Seeing when we are hurting,  He is the balm we need to bring healing.
Seeing when we are perplexed,  He gives wisdom.
In those times when we cannot see ahead at all, He sees clearly.
He sees. He cares. He is moved.
Photo Credit
Today I am joining … Weekend Whispers and Faith 'n Friends .