We all face times of sadness in our lives, periods of hopelessness in which we think life will never get any better. During those times, we need help to in order to get through to the other side and feel like we are able to function and manage our days once again.
Hope Prevails, by Dr. Michelle Bengston, is a unique book in that it is written by a doctor who herself battled with depression. Dr. Michelle Bengston is a neuropsychologist who had treated patients for years. Yet only in the midst of her own battle did she discover the missing component in treatment.
Dr. Bengston wrote the book in the hopes of dispelling some of the myths and stigma which are attached to a depression diagnosis. In a warm and compassionate style, which is authentic, her desire is for her words to bring hope to all who read her words.
One of my favorite quotes in the book is by Kay Warren, wife of Rick Warren, the pastor at Saddleback Church in Los Angeles, California:
"Joy is the settled assurance that God is in control of all the details of my life, the quiet confidence that ultimately everything is going to be all right, and the determined choice to praise God in all things."
Dr. Bengston further quotes Kay Warren in describing joy as "a settled conviction about God. It's a quiet confidence IN God. And joy is a determined choice to give my praise TO God."
Joy is God's gift to us. It comes as we seek God's presence intentionally. Joy can be reclaimed and restored.
"You have made known to me the path of life, you will fill me with joy in your presence, with eternal pleasures at your right hand." (Psalm 16:11, NIV)
The book is beautiful and transparently written and includes Scriptures, prayers, and worship songs which the author found to be life giving and fill her with hope in the midst of her battle. This book is an encouraging read whether one suffers with anxiety or depression oneself or if one needs a tool to offer a family member or friend in their struggle.
I highly recommend this book as it is truly unlike any other book on depression I have read. One will surely find assurance that hope truly does prevail!
---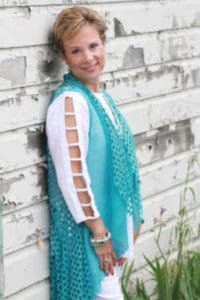 Dr. Michelle Bengston (PhD, Nova Southeastern University) has been a neuropsychologist for more than twenty years. She completed postdoctoral training at both the Henry Ford Hospital and the University of Alabama Health Sciences Center. She lives in the Dallas/Fort Worth area with her husband, their two sons, and two dogs. She offers more hope at www.DrMichelleBengtson.com. Because of Him, #HopePrevails!
** I received an advanced reading copy of this book for the purpose of this review in exchange for my honest opinion. It was a privilege to read this book and do so.
Today I am joining … Unite and Testimony Tuesday and Intentional Tuesday and Coffee for Your Heart and Women With Intention .

In My Thoughts,
Joanne