They ways of God are a mystery which defies my understanding. As I look back over the journey of my life, it is humbling for me to realize His hand has led me to where I am today. And so I come this morning, in humility, to share about a ministry that has grown in my heart deeply – The Lulu Tree.
The people which serve both here in North America and in Uganda have become family. The connection runs deep as prayers and concerns are shared across the miles. Their faces come to life each day not only through photos but through the use of an app – WhatsApp – as I hear voices, tears, and laughter. These are flesh and blood people doing the hard work of ministry and sharing the love of Jesus in a part of the world that I may never see.
But God …
But God has joined our hearts to serve in one accord. But God has stirred our hearts to love one another as family. But God compels us to pray at odd times of the night. And sometimes, yes, to even fast.
Because these are the ones our God loves and each life matters to Him.
Last week I received a dress from two dear friends whom I serve alongside. One in North America. One in Uganda. I have met neither face to face. But they selected a dress for me and mailed it. There may never be words to express how deeply touched, humbled beyond words, and blessed I felt as I slipped the dress over my head to try on.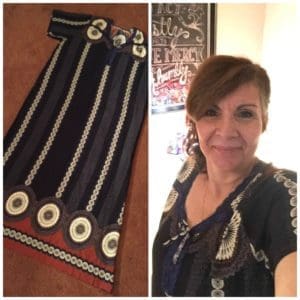 The moment moved me to take a "selfie" and if you know me, you will know beyond a shadow of a doubt, this is so unlike me and out of my comfort zone. But then God has been moving me out of my comfort zone on a regular basis the last few years. He's like that, you know.
I shared with my friend how I couldn't believe I shared the photo on my social media. And I commented, "But I will be shameless for Lulu and for the Mamas."
In that brief moment, the Lord struck a match in my heart. And so here I am ….
I will be shameless for The Lulu Tree because Lulu is shameless for The Gospel. These women love Jesus and share the love of Christ in words and in tangible, practical, and desperately needed ways – birthing kits, food, shelter, education, clean water, and SHOES. Yes, shoes.
Our Lulu Mamas are some of the most generous women that we know! For the month of November, 90% of the MAMA Shop proceeds will be going to helping put shoes on the feet of children in the Jinja villiages.

During the Mama Kit outreach last month, our Lulu family noticed that none of the kids who came had shoes. The terrain there is very rough and the children's feet were covered with cuts and scabs, which leaves them open to infection. With a vision of a barefoot Jesus in their hearts, they have decided to use funds from the first month of the shop to buy shoes for these children.

Please pray with us that they will be able to provide many shoes, and that this will be a blessing both to little soles and little souls!

You can also join our sisters in their generosity by purchasing some of the amazing pieces that they have created! http://thelulutree.com/shop/

(as recently shared on Facebook)
And that is when I thought – $1.00.
What if we all gave $1?
How many pairs of shoes would be provided for these children?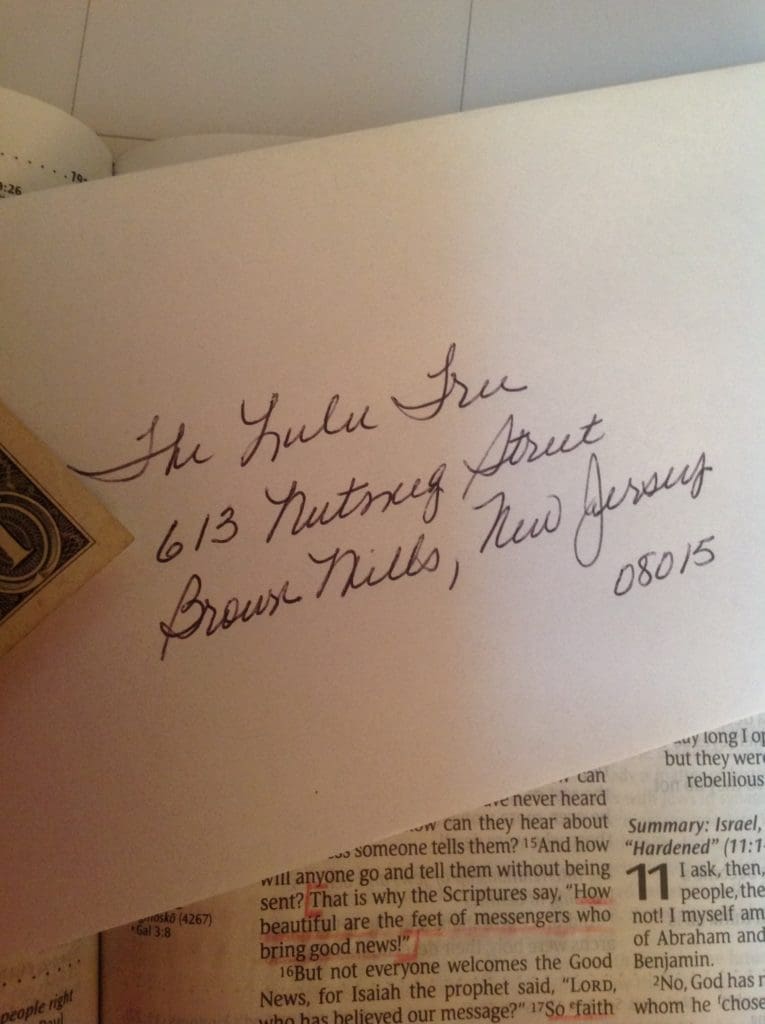 Are you in? I come humbly to ask just that – would you be willing to send $1.00? You can donate right on our website HERE or you can mail $1. in an envelope and send it to our accountant. Our mailing address is: (USA) 613 Nutmeg St., Browns Mills, NJ 08015 USA. You can be confident that every penny given will go towards the goal of putting shoes on the feet of children.
"Thank You!" in advance to each of you who will participate in giving towards providing shoes. And today this Scripture is near to my heart:
"That is why the Scriptures say, "How beautiful are the feet of messengers who bring good news!" (Romans 10:15b, NLT)
Giveaway: During the month of November, I will be doing a giveaway here each week of one item from The Mama Shop. This week I will be giving this beautiful oven mitt to one of you. All you need to do is visit the shop and then let me know you did in the comments. This giveaway will remain open until Tuesday midnight. I will contact the winner Wednesday, just in time for the next giveaway on Thursday.
***This giveaway is now closed. The winner has been picked using random.org and emailed. Thank you all for participating. Check back tomorrow for the next Mama Shop giveaway!
Today I am joining … Thought Provoking Thursday and Grace Moments and Heart Encouragement Thursday and Hearts For Home .