Every one of us faces days when we want to quit, as life can often present challenges in the most unexpected of ways.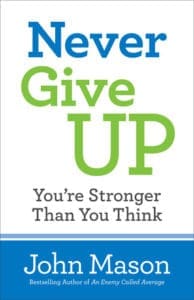 In his book, Never Give Up, John Mason delivers fifty two keys to help us to never give up on our dreams. Each chapter is short, delivering a nugget of encouraging truth to help us to persevere.
The author brings experience, quotes, and stories as pointers to the way to find the strength, courage, and motivation needed in the pursuit of our dreams. The book is an easy read which can be picked up and read even when short on time. Each chapter stands alone bringing an inspiring thought to encourage when on the brink of giving up or quitting.
The book is divided into three sections:
Looking Inward
Looking Outward
Looking Upward
He reminds us to look at the attitude within us, the opposition around us, and to God, the answer to our questions as we journey. No matter our quest, we all need that push at times to keep going and press on towards the prize.
Reading his words is like having a personal coach alongside of you, speaking words of affirmation and encouragement:
"One of the most important facts you can discover about God's gifts and calling in your life is that they are permanent and enduring. It pleased Him to make you … you." (page 19)
"Be a person of unquestionable integrity. Gray is never right." (page 30)
"It's better to be alone than in the wrong company. Your best friends are those who bring out the best in you." (page 85)
"Truth is never dependent upon consensus of opinion." (page 87)
"Listen with your spiritual ears. Keep your antenna up for God's perfect direction in your life." (page 146)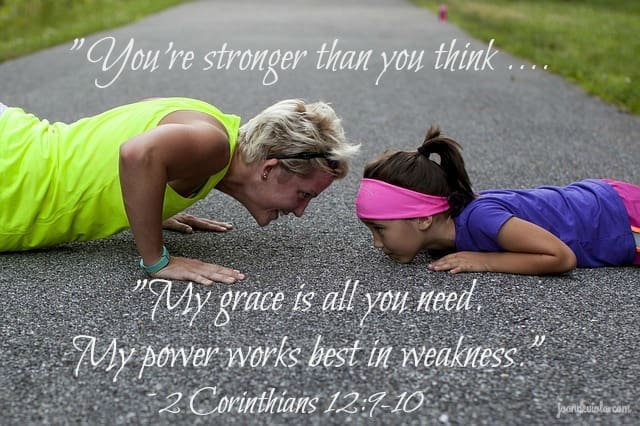 The author reminds us to take time every day to recognize the bigness of our God and His personal involvement in the everyday lives of His people. The book is an inspiring and upbeat read, almost a necessity in a world often filled with negativity.
*** I received a copy of this book from Revell Books for review purposes. The opinions expressed in this review are my own.
Today I am joining … Testimony Tuesday and Unite and #RaRaLinkup and Booknificent Thursday .