An online Bible Study directs me to read Psalm 95 this morning –
"Come, let us sing to the Lord! let us shout joyfully to the Rock of our salvation.
Let us come to him with thanksgiving. Let us sing psalms of praise to him.
For the Lord is a great God, a great King above all gods."
(verses 1-3, NLT)
The psalmist, in leading us to remember to worship God, is basically asking us, "Will you give God the worship He is worthy of?"
We tend to worship and give thanks to God when He has done something for us. Yet the very heart of worship has more to do with Who God is than what He does for us.
Worship declares His greatness, His sovereignty, calling us to bow low in humility before Him.
Our God is:
"The Rock of our salvation" (v.1);

"a great God" (v.2),

"a great King"(v.2)

"above all gods" (also v. 2).
Reading these reminders of who He is should be enough cause to praise. And then I read verse 4 –
"He holds in his hands the depths of the earth and the mightiest mountain." (NLT)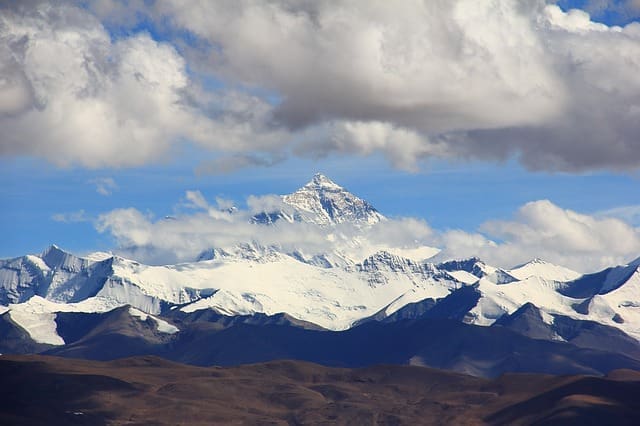 This verse brought me to google. Here are some facts about the tallest mountain, Mount Everest:
It has been called the Goddess of the sky. Its elevation is 29,029 feet above sea level.
(from Wikipedia)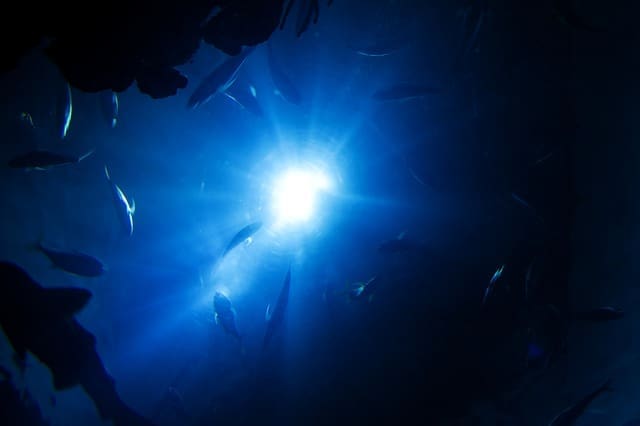 The deepest known parts of the oceans is at 36,070 feet (from geology.com) and means that if "Mount Everest were to be placed in the ocean at this location it would be covered by over one mile of water."
Can we even grasp His greatness? No, I think truly we are unable as our minds are too small.Too finite.

If He can hold all that in His hands, He can surely hold each of us and all that today will bring.
Our God stands alone in greatness. He sustains all things by His command:
"The Son radiates God's own glory and expresses the very character of God, and he sustains everything by the mighty power of his command." (Hebrews 1:3, NLT)

Sometimes we just need to remember His greatness.
May God's Word speak to each of us today.
"The great thing, and the only thing, is to adore and praise God."
Thomas Merton
Today I am joining … #ChasingCommunity and Tune In Thursday and Salt & Light and Heart Encouragement Thursday .