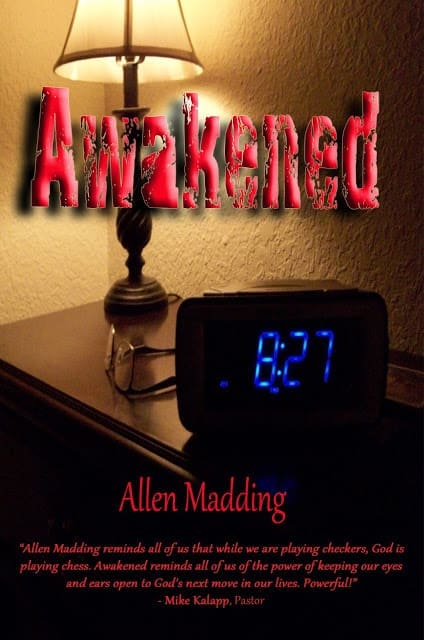 Stories are often the best way to move people to view issues we might otherwise overlook.
In his second and latest book, Awakened, Allen Madding continues the story of a church whose eyes are opened to the plight of the homeless during a snowstorm. You can read my review of Shaken Awake HERE.
With its doors now thrown open to take in the homeless so they can safely ride out the storm, the story moves to the individual responses of the varied characters. The characters now search within themselves to discover, there are solutions they can offer to those who are often overlooked and forgotten.
The Peachtree Street Church could very well be any church, representing a congregation who not only sees and recognizes a problem, but is moved to action. Their story will cause one to look inside of ourselves and desire to change and perhaps never be the same.
The book is a quick read with a timely challenge for us all …
Will we view the homeless and respond with compassion?
"Jesus comes to us in the poor, the sick, the dying, the prisoners, the lonely, the disabled, the rejected. There we meet him, and there the door to God's house is opened for us."
(Henri Nouwen as quoted on page 170)
Allen Madding once again brings us a novel, fiction to wake us up and make us aware there is more to be done in the communities we live. We must find meaningful ways to make a difference in the people we encounter and rub shoulders with each and every day.
The author concludes the book with questions for reflection making this a wonderful book for any book club or small group. Shaken Awake and Awakened would also make a wonderful gift combination, for individuals and churches, to raise awareness on the issue of homelessness.
** I was given a complimentary book by the author in exchange for my honest review. This book was a pleasure to both read and share.
Today I am joining … Booknificent Thursday .