Today I would like to share a story of two men, two policemen – continents apart whose lives intersected to carry on the story God was weaving and writing.
The day I married my husband, I gained a brother. From the moment I met Steve, I knew this was going to be a special relationship in my life.
We lived in a two family home, owned by my father-in-law, for the first five years of our marriage; Steve in the apartment directly below us. His battle with cancer beginning shortly after we all moved into our apartments over thirty years ago.
We moved out into our own homes, as this was surely the plan my father-in-law had in mind when he rented to each of us. The friendship stayed close and ebbed throughout the years. Steve became a state police officer, proudly wearing his uniform and taking his job seriously to protect the innocent to the best of his ability.
He fought for justice as hard as he fought his battle with cancer all these years. Never giving up, pushing ahead through struggles and difficulties without complaining.
For the last few years as equipment became a necessary and routine part of his life, our friendship grew deeper. The four of us sat around the dining room playing cards at his house, talking, and laughing till our sides hurt. The sound of his feeding machine softly going in the background. He never said a word of complaint as we three ate our meal and snacks. I never even knew he still felt hunger as the liquid food, while it gave nourishment, did not take away the gnawing in his stomach.
I am not sure exactly when I passed the card to him to encourage him to keep running his race bravely but it became the words we often spoke to one another as the days became increasingly difficult –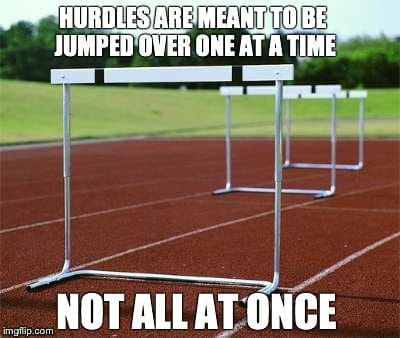 Steve ran his race with a fierce courage which came from his faith in Jesus. He ran his race with excellence and met his Savior face to face on October 30, 2017. While his life ended here on the sod of this earth and began in eternity, the story was yet continuing to be written here.
I have served on the vision board of The Lulu Tree for four years now. Only last week did I learn that Pastor Sonnel, the National Director in Sierra Leone, was also a police officer for many years in his own country.
Two men – continents apart – both police officers, each of their hearts beating for the protection of the innocent.
In the obituary written in October, and before I knew both of these men were police officers, the request was made for all donations to go to The Lulu Tree. We are praying and hoping to put a security fence around The Bethel Home, in order to keep the children safe from harm and predators.
"Give justice to the poor and the orphan; uphold the rights of the oppressed and the destitute. Rescue the poor and helpless; deliver them from the grasp of evil people."
(Psalm 82:3-4, NLT)
We are all called to do this –> protect the innocent.
It's been a big and deep loss in our lives. One that I have not been able to share until now. God had to put all the pieces of this puzzle together in my heart and mind, pulling back the curtain on a plan He had set in motion long before any of us even realized.
Only God could bring two policemen together in such a beautiful manner.
We can carry on Steve's legacy through Pastor Sonnel.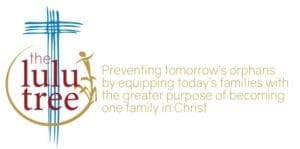 If you would like to make a donation, please go HERE and earmark your donation – "In memory of Stephen Viola". All monies will be used towards the security fence. We would be most honored and appreciative of your help in achieving this to the glory of our Lord.
Today I am joining … Inspire Me Monday  and Trekking Thru the Week and #RaRaLInkup and Teaching What Is Good and Porch Stories and Tell His Story and Coffee For Your Heart .