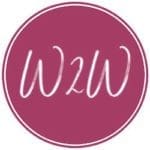 Most days the shade is up as I dry my hair. I never tire watching the sun rise up over the woods which sit at the end of our yard. Here's the thing I have discovered:
The sun always rises, but never in quite the same way.
As the seasons change, its positioning varies ever so slightly. The shadows, the beams, and the reflections in the woods are always beautiful and never repeated.
It had been a stressful and emotional week. Deep in thought, I began to dry my hair, forgetting to pull up the shade. My thoughts began to fill me with panic, bringing the reminder, "Lift the shade. Look out. Remember."
Grabbing my phone, I ran out into the freezing cold morning to capture the beauty. Standing on the deck, the words began to fill my thoughts:
"The faithful love of the Lord never ends! His mercies never cease. Great is his faithfulness; his mercies begin afresh each morning. I say to myself, "The Lord is my inheritance; therefore, I will hope in him!" The Lord is good to those who depend on him, to those who search for him. So it is good to wait quietly for salvation from the Lord." (Lamentations 3: 22-26, NLT)

What are we to do when facing stressful and difficult days which seek to consume our thoughts?
Join me at W2W Ministries for three suggestions on how to turn our attention onto God when our day seeks to overwhelm us here .
Today I am joining … Inspire Me Monday .