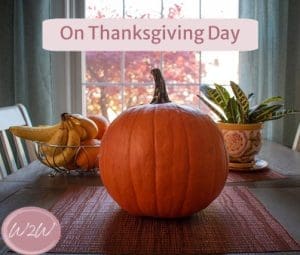 "Shout joyfully to the Lord, all the earth. Serve the Lord with gladness; Come before Him with joyful singing. Know that the Lord Himself is God; It is He who has made us, and not we ourselves; We are His people and the sheep of His pasture." (Psalm 100:1-3, NASB)
Join me at Woman to Woman Ministries HERE where I'm sharing another Thanksgiving prayer.
Image by AdamNir from Pixabay
Today I may be joining … Inspire Me Monday .