Every Friday I join a community of bloggers for Five Minute Friday. One word prompt, five minutes. Unedited. The prompt this week is … Result.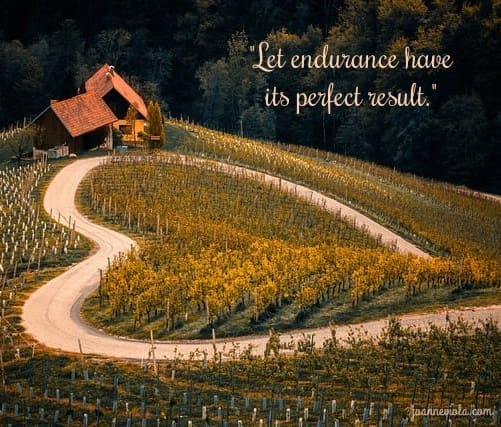 One might define "result" as an outcome, conclusion, or product of efforts.
Results often come from persevering in an activity, or a challenge, or a problem, or trials – the very thing we seek to avoid. One writer even suggests we consider them a joy, something to be embraced:
"Consider it all joy, my brethren, when you encounter various trials, knowing that the testing of your faith produces endurance." (James 1:2-3, NASB)
Thankfully, the writer also tells us why we should do so:
"And let endurance have its perfect result, so that you may be perfect and complete, lacking in nothing."
(James 1:4, NASB)
Trials bring about a result – we grow through them, developing abilities we need to continue on in life.
We need people who rise up from difficulty and pain, those who display courage in the face of overwhelming odds. We need people who show us how to cling to God and His Word when others would throw up their hands and walk away.
We often call such people heroes. God knows we are in need of more heroes these days. Not the rich and well known, but those who have persisted, and overcome, because they endured.They endured and the results were evident in their lives.
Their faith was deepened, strengthened, and on display for others to see.
Perhaps He is even molding each one of us through out trials to be heroes for others to see Him, the One who has overcome all things.
May we let endurance have its perfect result in our lives,
growing perfect and complete,
lacking nothing because we have everything in Him.