Life has a way of happening which can cause me to stop and ponder. I tend to examine things closely in the hopes of gaining perspective. If nothing else, I gain a little more awareness of the character of my God.
The last few days have been like that for me.
Reading a few verses caused me to stop and think:
…and he determined the times set for them and the exact places they should live. (Acts 17:26)

For in him we live and move and have our being. (Acts 17:28)
The state where I live today is not the same state in which I was born. That might be true for you as well. Perhaps there have even been several states in between your birth and the current day. But here is the truth…..
Every place the soles of your feet have been were determined by Him.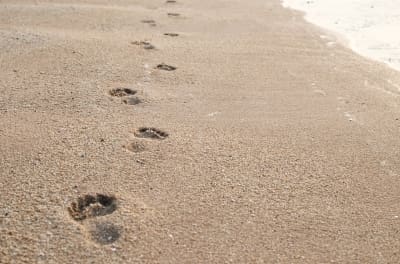 (photo courtesy of freedigitalphotos.net/vorakorn)
He placed you there so that your life would intersect with those He placed in your life. He knew the influence you would have on others and they on you. He knew you would need each other to grow in Him and fulfill His purposes. And here is the second truth in that verse……
He determined the times set for you.
(photo courtesy of freedigitalphotos.net/sritangphoto)
I used to love watching westerns growing up. Lancer, Bonanza, The Big Valley and who could forget Alias & Jones? There was always a part of me that wanted to live during those times. Not sure why. It was a harder way of life and yet in so many ways, an easier or simpler way of life. But that was not when it was meant for me to walk this earth. God alone determined the very day each of us would come into this world. And He alone knows the day that He will call us home. He determined the times set to fulfill specific purposes which are unique for us and to each of us.
We live our lives out in Him. He guides us. He goes before us. But He is also in us. God Himself, through His Holy Spirit, resides in us. He has chosen to live in us and display Himself through our lives. For this very reason, we should desire to live each day with purpose, and on purpose. Every day holds much potential and meaning.
When we live in Him and He in us, our lives have the potential to reveal Him and all that He is to those around us. We can reveal His glory no matter what we are doing during the course of our day. As we live and move and have our being in Him, the mundane becomes profound.
We live in Him. 
He is in us. 
Life is never the same.
Today I am joining with … Thought Provoking Thurs. and Time Travel Thurs. and Thurs. Favorite Things and Thankful Thurs. and Thrive at Home  and Everyday Jesus  and Thriving Thurs. and Cozy Reading Spot and New Every Morning and Beauty Observed .

In My Thoughts,
Joanne