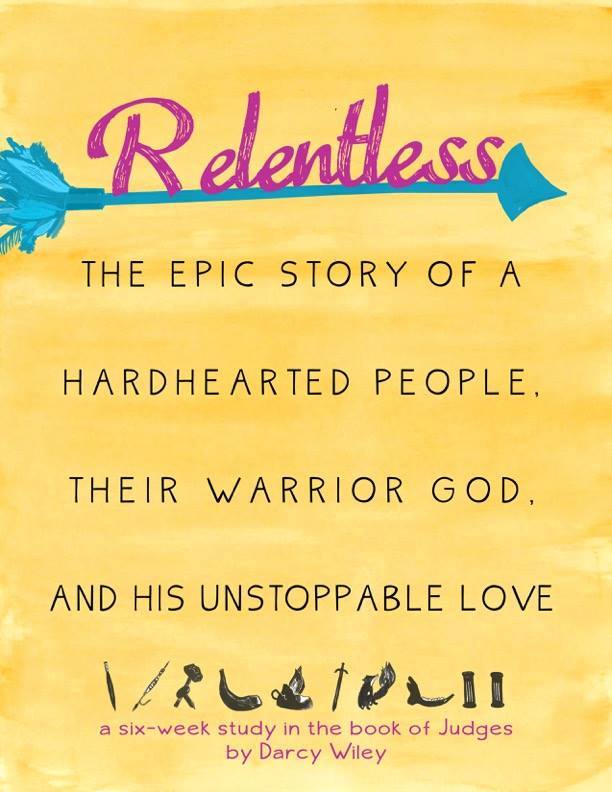 We continued this week to read and study the effects of the behaviors of the people. We also will find that God raises up individuals to help them:
There are cycles of behavior. The people did evil > they worshiped idols and forsook God > God permitted them to be defeated when facing enemies > the people cried out > God raises up a judge to help them. And the cycle repeats. God is merciful. When the people wept, the Lord gave them judges but the people were stubborn continuing to live in a cycle of rebellion. "Then the children of Israel did evil in the sight of the Lord, and served the Baals; and they forsook the Lord God of their fathers … Nevertheless, the Lord raised up judges who delivered them out of the hand of those who plundered them." (Judges 2: 11,, 12, 16)
God disciplines those He loves. The people faced the discipline of God, as we will when we disobey His ways. When we take God's blessings for granted, we very quickly forget our God. As we acknowledge Him, we remember. God honors and blesses His people when we continue to recognize Him for all that He does in our lives. "Trust in the Lord with all your heart and lean not on your own under

standing; in all your ways acknowledge him, and he will make straight your paths."

(Proverbs 3:5-6)
God gives us rest in the midst of all going on around us. Rest. It can often elude us. It is the Lord's very Presence with us which brings rest. God wants that we, also, experience His Presence, His peace, His rest. God promised Moses, in the beginning of the exit from Egypt, "The Lord replied, "I will personally go with you, Moses, and I will give you rest – everything will be fine for you." (Exodus 33:14)Â  Even when the world around us seems crazy and uncertain, we can be at peace as we trust God.
God equips us all differently.

Both Ehud and Shamgar used uncommon resources to rescue Israel. Ehud used a double edged sword hidden under his clothing and Shamgar used an ox goad. These men were pretty clever in their approach to battle. But this made me wonder … we can so often compare ourselves to others, and in so doing, think we come up short. But God equips each of us and that may mean being "different" or operating in a unique manner. But no matter how varied our abilities and talents and callings may be, we all have purpose.

A mother in Israel. Once again the people are being attacked and oppressed. And Deborah comes on the scene. She was a woman who was soft spoken yet brave. She infused courage into Barak with her words. May we realize the impact our influence as women has on our husbands and children and those around us. Women play a vital role in God's story.
May we learn from those who have gone before us perhaps to avoid some of the pitfalls and pain which results. God is merciful and disciplines in love for our good.
Even in the midst of being disciplined, may we know that He delights in us.
Photo Credit: Jacquie Engbrecht
Today I am joining … #Small Wonder and #WordswithWinter and Inspire Me Monday and Playdates With God .