I sit watching them play in the sprinkler. They jump, twirl, and dance through the water with bursts of laughter which made me laugh just seeing them. Their delight with each other and the joy they had as they played and ran was evident.
I snapped a few pictures, not wanting these moments to end for there will never be a summer the same as this. If the Lord grants us another summer, they will be a year older. They will be the same in some ways, but vastly different in others.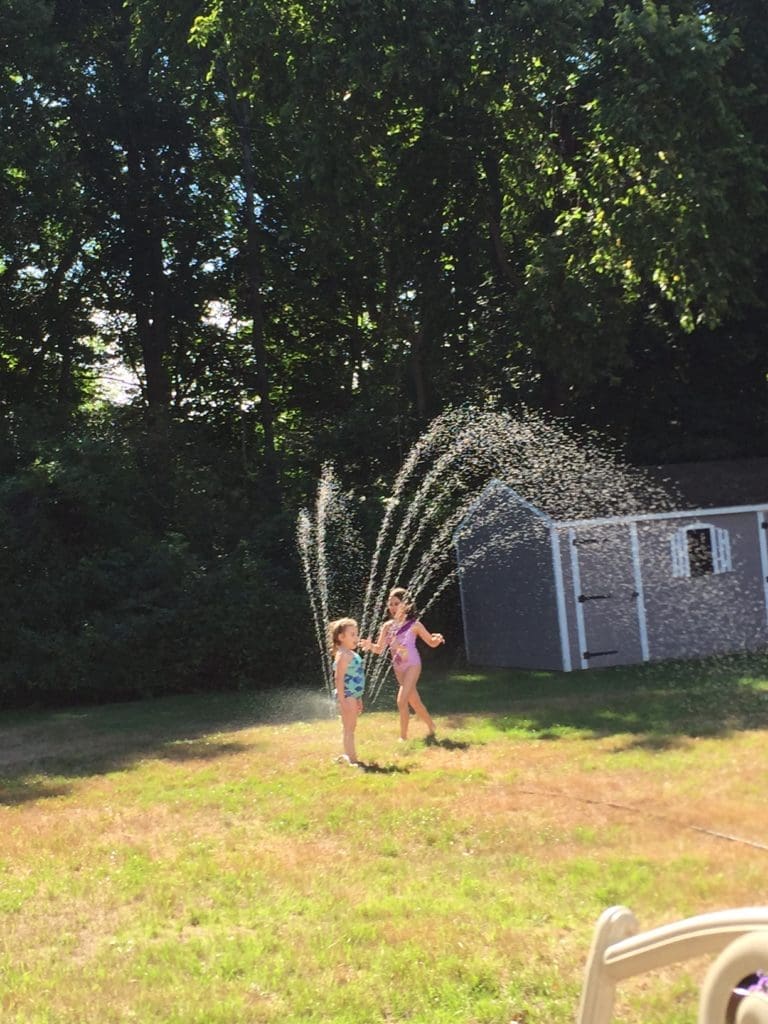 I watched as they ran and laughed, unburdened, free to enjoy the day. Nothing held them back from their silly antics and enjoyment of one another.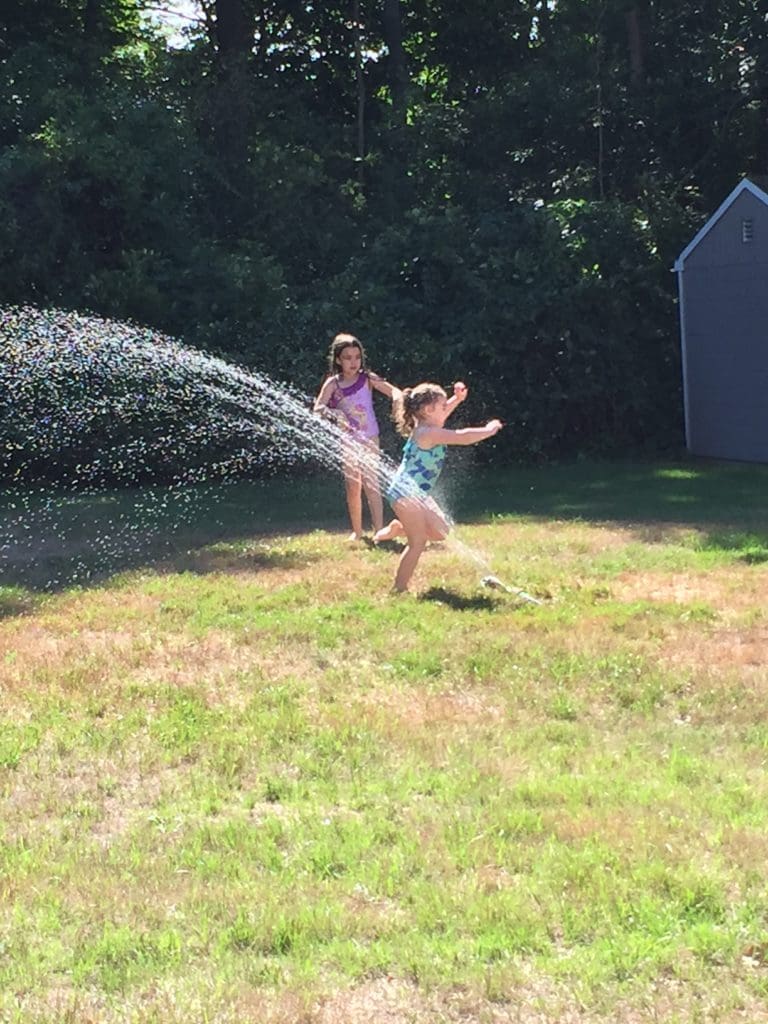 Last night, I sat down to read 1 John 5:1-5 and a few thoughts hit me:
If we truly love the Father, we will love His children. Our lives will so be filled with love because remember, God

IS

love. So if we truly love the Father, we will love His children.

We will give to them, do for them, protect them, wanting the best for them and for no other reason than our love for the Father. Mindblowing!

If we truly love God, we will obey His commandments. We cannot separate the two. If we are not obeying His Word, we truly do not love God. We obey from a heart of love.

But look at verse 3 – His commands are not burdensome to us. I lingered on the  word "burdensome". It's not a word often used these days. The dictionary.com defines 'burdensome' as "oppressively heavy; troublesome; distressing."
"God's commands will never weigh us down; rather they set us free. His commands won't slow our pace or sap our strength with guilt, consequences, and remorse. To love God is to obey Him, and to obey Him means running unfettered through the fields of His blessing, even if we have to deny our flesh to get there." (Kelly Minter, What Love Is)
As we obey His commands, denying our flesh, relying on His Word to overcome the temptations of this world (and we ALL WILL be tempted), we achieve victory because Christ has already overcome. It comes down to this – in obedience we link arms with His power to overcome. Each time we obey Him, we are igniting His power further in our lives.
So this morning I am asking myself two questions:
How well am I loving?
How well am I obeying?
May our God help me, and us, to do both with excellence to the glory and honor of Jesus Christ our Lord.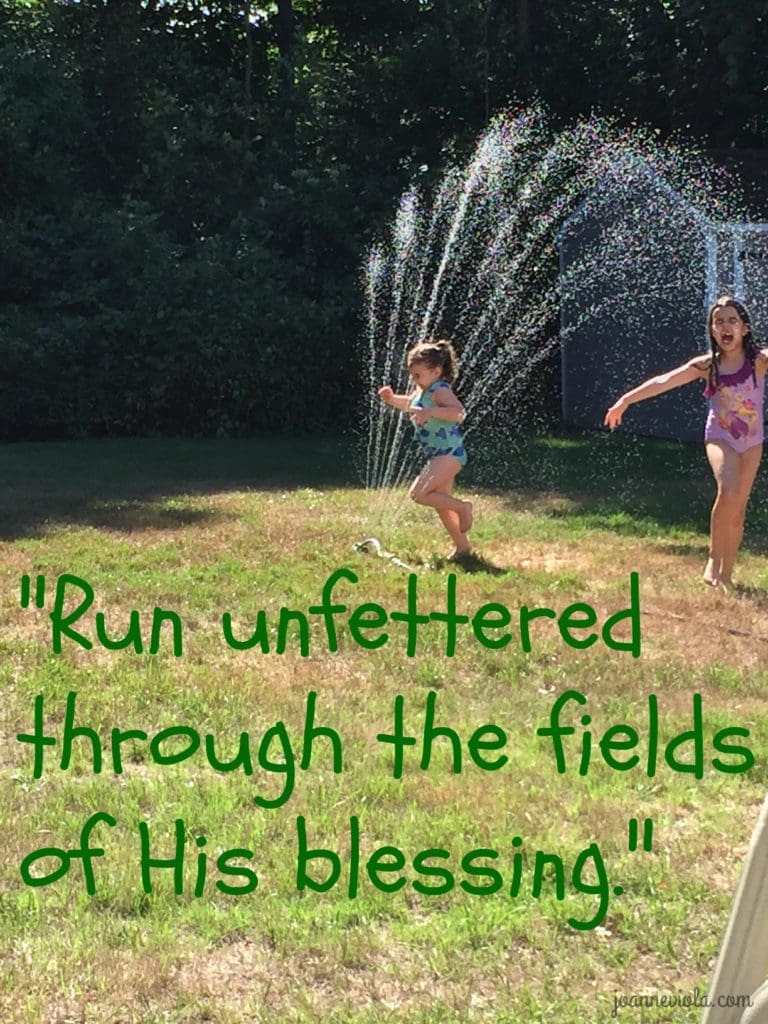 Today I am joining … # SmallWonder and Moments of Hope and Inspire Me Monday and #LifeGiving .