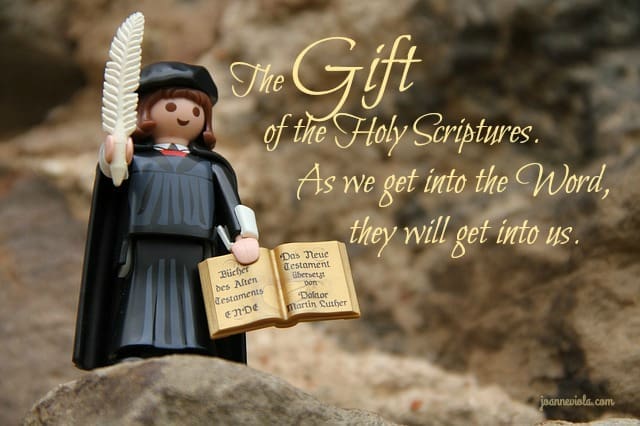 "Blessed are they whose ways are blameless, who walk according to the law of the Lord. Blessed are they who keep his statutes and seek him with all their heart."
(Psalm 119:1-2, NIV)
The psalmist declares the importance of God's Word in the life of the believer who loves and lives according to His Word. He states that they are "blessed" when they do so. There is delight, deepseated joy, and satisfaction that comes to all who follow God's ways.
Scripture directs our lives, keeping us from wrongdoing. Our days can take the form of a well walked path, a lifestyle of habitually walking with God.
But how do we achieve this? How should Scripture be read and become useful to us each day?
First, read. Read carefully and slowly. Don't let familiarity cause you to skim quickly, missing the words which are to be applied.
Study. We have such an abrasion to studying as it brings back memories of school days and painful exams. Read your Bible with a pencil in hand. Underline and circle the words which stand out to you. Make notes in your margins. Include dates as then your Bible will become like a journal and will be personal to you.
Understand. Seek to understand or determine the meaning of the passage you are reading. Remember to keep the passage in context.
Apply. Seek to let the Scriptures be practical to your own life as it is in the current time. Only as Scripture is applied will our lives become transformed.
"I have made a covenant with God that he sends me neither visions, dreams, nor even angels. I am well satisfied with the gift of the Holy Scriptures, which give me abundant instruction and all that I need to know both for this life and for that which is to come." (Martin Luther)
The gift of the Holy Scriptures.
As we get into the Word, they will get into us.
And our lives will be changed!
Today I am joining … #DreamTogether and Moments of Hope and Soul Survival .